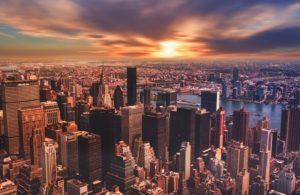 I was studying at BYU when I came across a book that would kick me on a different path. Tim Ferriss' The Four Hour Workweek is a fantastic book. It shows how you can use a small, niche business to generated income for a lot of work up front, but that nearly runs itself once it's up and going.
What this did for me was to open the door to the possibility of a non-traditional career path. So I began experimenting.
I discovered that I need to care about my business and really believe that it makes the world better. I tried several things such as affiliate marketing and a drop shipped Alibaba store, but left them behind. They didn't, and I hadn't.
My first hit was in taking a meme of Smaug and turning him into a product. You can read about that here. The reason that worked is because it built on my and other people's love of The Hobbit and of Smaug. There was something cool and alive and joyful about it.
I think that joyfulness is what I look for when I try to create.
Finding Praxis has given me the opportunity to try that creative stuff in a business. There were some amazing projects that I've been able to work on during my apprenticeship at ADS Security.
Working here wasn't as much about finding that joy and playfulness that I loved from the Smaug Etsy shop. It was about a crash course in how to get things made. Collaboration, thinking through all the steps and details, writing scripts and making materials for marketing were all essential things, but not the core of what I learned here.
Persistence, communication, imagination. I think those are the most important parts of really making a difference at a company.
Imagination, so you can dream of what's possible for the company to become. So you can approach problems from new angles. So you can see what your competitors haven't yet seen.
Communication, because building a company only happens when others can understand and believe in your vision.
Persistence, because there will be many, many roadblocks on any journey. You must be able to overcome them.
Those are really the things I've learned during my apprenticeship. And they're the things that I look forward to bringing into my next job, and into all of the things I build over the next who knows how long.