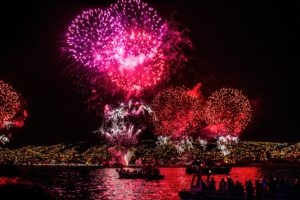 And so we come to the end of a month of writing every day. I learned so much about myself and writing and…
Gosh, that feels forced. No. I can't do it like that.
Look, this month has been great and tiring and good and stuff. I learned a bunch, but I don't think it was transformative like some people who do a 30-day writing thing feel it is.
Now don't get me wrong, I did grow a lot. I got over my phobia of publishing my thoughts publicly. It's even been enjoyable.
It did not, however, feel like a hardship, or even all that difficult (except for the days around Christmas. I wish I could have skipped those days.) It was just a fact. I would get home from work (writing blogs,) and I knew I would write more (a blog) before I went to bed. It was part of existence.
Sigh…
I don't even really know where I want this article to go. Maybe to what is ahead. I'm excited for that.
I intend to keep writing. Probably close to every day, though I have no intention of writing a completing a post every day. That will hopefully make for better overall writing as well.
I am very excited for what's happening in the Praxis program. I'm applying to businesses that I will partner with for the next 6 months right now, and they are really cool businesses. I'm really excited to see where I'll end up.
Happy New Year everybody. And thank heavens 2016 is dead.