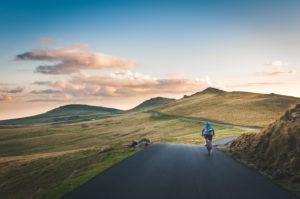 Just a short one tonight. I touched a little on it yesterday, but I wanted to write down a few more thoughts.
Most of the time, we do things because we're trying to avoid pain. We try to avoid work we don't like. We try to avoid stress, we try to avoid feeling tired in the morning.
I think we have it totally backward. We need to spend more time moving towards the things we want. How else are they actually going to happen?
I've seen it at work. I was experiencing a lot of stress for a while, and it was starting to get to me. After I talked about this with a mentor, I stopped trying to avoid stress, which just seemed to compound it. I started focusing on what I wanted: getting my work done quickly and easily. And you know what? The past three weeks have been some of the best in my life.
What do you want? Decide. Decide how you want to experience life. Now go and get it.