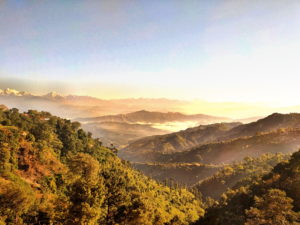 Tonight I'm gonna put an idea I've got for a book out there. I've had this floating in my head for years, so I think it's time to actually write something about it. This is just the idea for the setting, because I still have no idea what the story should actually be.
This fantasy world is dominated by a dynamic flow of time. The combat magic revolves around controlling your flow of time against your opponent's. You might be able to slow down your perception of time to a crawl, making a sword swing by at a snail's pace. This is achieved through an understanding of the geometry of time. Gargantuan, insubstantial beasts and leviathans roam across the land. Each one unique, and each one brings with it a different flow of time. As one passes a village, time stretches. The sun hangs in the sky far longer than a day. A month could happen in a single day, while outside of that town, only 24 hours have passed. A different creature might speed the sun along, so what feels like 24 hours would see the sun pass 20 times overhead.
The great swords of this world are literally forged by the earth. A stone placed at a fault line between two sliding continents can stretch into a blade, and it has the ability to extend your control of time to others.
This world might not have oceans. It could be that their oceans are forests, with the canopies a vast, level sea of green. As you go deeper and deeper into the forest, the trees grow larger, and the beasts as well.