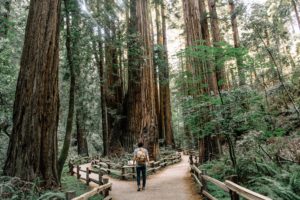 Have you ever had a book make an immediate change in how you live your life?
Smarter, Faster, Better by Charles Duhigg did that for me. It's made my work days more productive. It makes me exercise every day now. Twice a day, actually. And that's from applying only 2 of the 8 principles of productivity. Today I'll talk about the first one.
Decisions, Values, and Motivation
If you feel like your choices help you have control over your life, you will take charge of what you do.
If you ask yourself "why am I doing this thing?" your choices will reflect your values, and you will have motivation.
This is a much more powerful principle than a first glance might tell you. Let's take the opposite of the first point. What happens if you feel your choices will have no effect? You have no motivation to try because it won't do any good.
This sense of helplessness is awful. I've felt it a few times, mostly when I was in college still trying to find a normal career path. Grades didn't matter (still don't,)I had no motivation to do homework, and the careers I looked at all felt forced and empty.
The second point helps accomplish the first. I have an over-curved lower back, and I've wanted to fix my posture for a while. "It's too much trouble," the mind says. "Hey, remember that other thing? Let's think about that instead of fixing our back."
I read this book, and asked myself "Why do I want to fix my lower back?" "Because," I told myself, "I want to stand tall."
Since then, I haven't missed a day of back exercises. As I continue to do them, the small set of stretches and strengthening exercises is slowly expanding, enhancing my regimen.
What You Can Do
So how do you apply this? Begin by making a few very small choices that will definitely make a difference. Choose to clean your kitchen. Choose to read a book. But make these choices because they declare your ability to shape things.
When you do a new chore, ask yourself "why am I doing this?" It can be something you want to have or something your want to avoid, it just has to matter to you.
Make your choices become an expression of what you value. If you do that consistently, you will find more satisfaction in what you do every day and move closer to your goals.