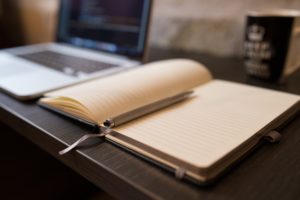 This is not the post I had written for today. In that one, I talked about my interests growing up and how they relate to me now. I just couldn't get it to work.
So what do you do when you have writer's block or can't get the stupid thing you're doing to work for you? You do it anyways. You write about writer's block or the stupid thing. Even if what you write sucks.
You do it anyways because it shows that you are going to accomplish what you set out to do. Even if it's not today.
Inspiration doesn't strike and then everything becomes easy. It barely even strikes for last-minute panic, as Calvin of Calvin and Hobbes was fond of saying.
Inspiration strikes for those who show it they want it.
Your doubts, fears, and comforts will tell you, you don't need to do it today. They will lure you into thinking that you can leave your comfort zone another day. They lie.
Strike out now. Strike the iron while it's hot. As a friend recently said, don't bet against yourself. Don't assume you will fail, or that you'll have more time later.
Your time is precious. Begin now.