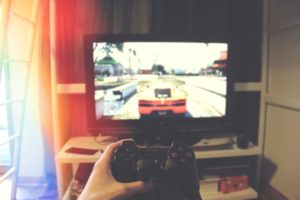 Sherlock Holmes' Memory Palace
Sherlock Holmes has always had the ability to inspire his fans to think a little more critically or observe more carefully. BBC's Sherlock is no different. Many people, myself included, have been so inspired by the way he dissects a situation that we try to learn how he does it.
One interesting twist that the BBC show brings to Sherlock's usual arsenal of logic and observation is something called a mind palace. Holmes was in the middle of a difficult case and needed more information that he was sure he had seen before.
So he went into a quiet room and began thinking. Text started flying across the screen, describing what Sherlock was thinking, and before too long, he had remembered what he needed to solve the case.
The Method of Loci
What Sherlock calls a mind palace is actually a memory technique from the days of ancient greek philosophers. Back then it was called the method of loci, or the method of location. Orators and statesmen would use memory palaces to memorize long speeches or the great epics.
It involves taking a physical journey in your mind, and storing memories in ridiculous ways along the way. If you wanted to store a shopping list consisting of eggs, bread, and milk, your journey might begin like this:
You stand in front of your door. Your eyes are drawn towards the floor because you hear an excited squeaking voice. Pointed at the door is a tiny military tank piloted by a mouse. He shouts "Fire!" and the tank fires an egg, which splatters against your door.
The bread and milk would have similarly ridiculous images further in your house. Maybe a living toaster chasing a loaf of bread running away and a milk jug licking a cat. The more ridiculous the better, because our minds latch onto the unusual.
Setting Up Your Own
Many people try out making a memory palace at some point in their lives. I've tried at least 3 times. Most people who look into it will either decide they don't have a reason to use it, or decide it's too hard to set up in a useful way.
Nearly all of the guides I've looked at recommend that you begin your memory palace with your bedroom or your house. I found this was useful for learning the technique initially, but it felt too small to store everything I wanted to. There wasn't enough space, and it wasn't flexible enough to expand.
Videogame Maps
Using a videogame map was much more effective. Last year I needed to remember the principles of a stack of business books I read. Earlier that summer I had been playing Ark: Survival Evolved. I realized it was the perfect solution to my problem.
Ark had a huge map with all sorts of unique terrain. It had trails, rivers, forts caves, enough for a nearly endless supply of anchors to place memories on. I used my memory palace to secure the major principles and many of the applications in my mind. It worked perfectly.
Using a videogame map was so much easier than trying to fit random facts into my normal surroundings, and didn't require me to create one from scratch.
So give it a try. Pick your favorite videogame. Ark, Minecraft, Skyrim, Zelda, (my favorite is Dark Souls,) almost any open-world game could be made into a memory palace, and many other types of game as well. Use your imagination. Make your palace your own. Store what you find useful. Now, go be Sherlock.